Gifts
Gift Boxes and Accessories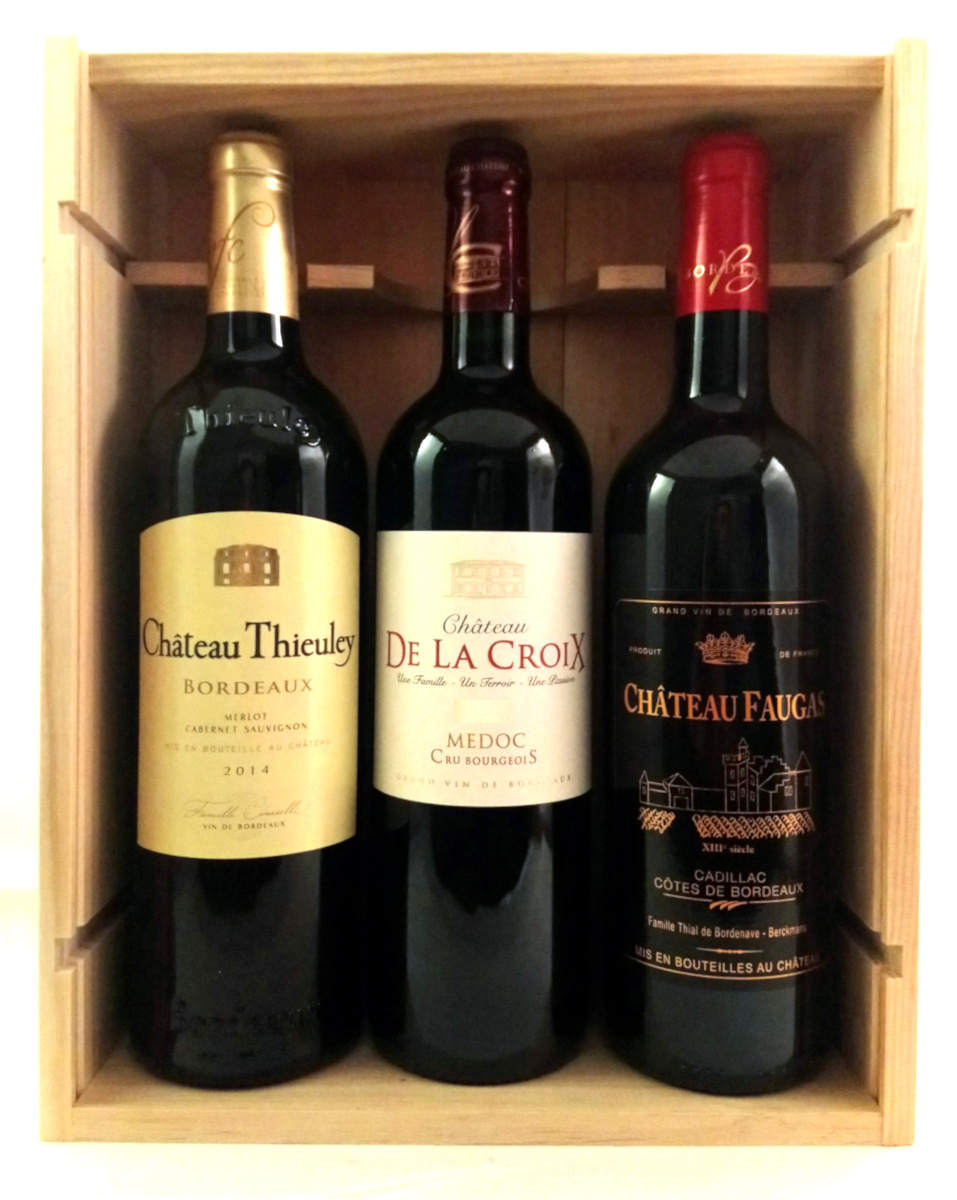 For those who wish to offer wine, we have developed a selection of wooden boxes filled with three bottles on various themes (Bordeaux Wines, Organic Wines, Burgundy Wines Prestigious Appellations…), various gifts for small or large budgets.
Find all these boxes as well as accessories in the "Around Wine" section
Bottles
Offering a bottle of wine…that can come on various occasions : a birthday, a romantic celebration, a business gesture…
For birthdays or celebrations, look for the vintage : Chose a bottle of the year of birth, wedding, foundation of a company, directly by clicking on the table on the right side of this sheet.
More generally speaking, on each of our wine description, we have added 2 marks reflecting important aspects of the wine (vintage – peak) as well as the marks of great oenological critics, so that you can have a precise idea about the wine you are about to offer.
Once you have made your choice, then you can add a wooden box (1, 2, or 3 botlles), as well as a personnal message that will be attached to the gift.